May 30, 2021
The Best Affordable Restaurants In Malaysia
When you're visiting Malaysia, there are some local favourites that you have to visit! Malaysia is a beautiful multiracial country with a lot of different cultures and different cuisines. You could go around visiting tourist attractions like Kuala Lumpur or Port Klang but of course, you could get hungry and need to eat. If you're looking for some of Malaysia's favourite spots to eat, here are a few suggestions:
Dough And Dolce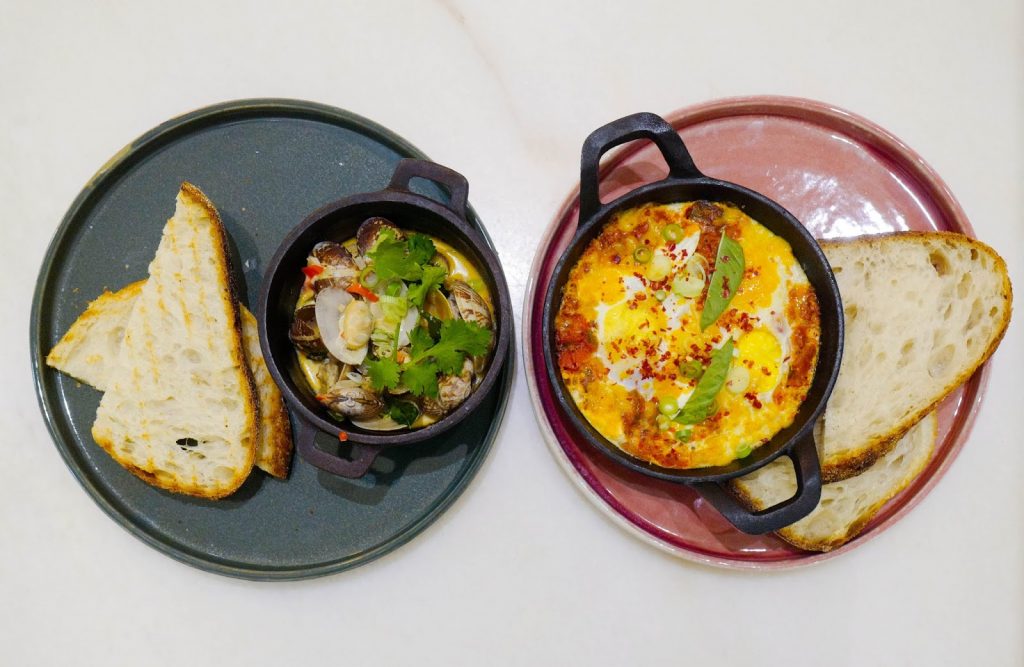 Dough and Dolce is an amazing little cafe in TTDI, Kuala Lumpur. This establishment takes pride in its sourdough bread and makes some of the best dishes with it. For instance, one of their famous dishes is simply a grilled cheese with tomato soup. Having been there a few times, I would recommend trying the pesto chicken sandwich. The combination of their crispy sourdough bread with the pesto chicken topped with cheese is just an explosion of flavour in your mouth. They have other dishes as well like Birria tacos or a variety of pasta dishes. Dough and Dolce's desserts are mouth-watering too like their salted caramel pecan chocolate cake and Jivara chocolate chip cookies. They've even gotten viral on TikTok once due to a customer posting about their food so, give them a visit!
The Third Letter
The Third Letter is a very beautiful restaurant located in Bukit Jelutong. If you're in Port Klang, this restaurant is just a half an hour journey. You could even call and make a reservation so that you'd have an easier time dining because it can be pretty packed sometimes. The Third Letter's menu is more to Western cuisine, serving a variety of pasta dishes and even salads or poultry dishes. I'd recommend their mushroom pesto pasta or TTL lamb pasta from their pasta menu and grilled chicken chop or grilled salmon from their main dish menu. This establishment would be a great place to bring a first date too (wink wink).
Murni Discovery
Murni Discovery has a few branches across Selangor and the menu is so long, you'd kind of have a hard time choosing. But worry not because whatever you choose, it would be delicious. Because of their price range, which is pretty affordable, it has become a staple for students or workers going on their lunch breaks. If you have a hard time deciding from their extensive menu, I'd recommend trying out their nasi lemak ayam pandan. This dish consists of the local favourite which is rice cooked in coconut milk accompanied with a juicy piece of chicken cooked with pandan. Other than that, their lamb chop is a customer favourite as well. If you love coffee and tea, their iced cham is delicious and all of this would cost you no more than RM20 altogether.
Myeongdong Topokki
Starting from a man who travelled to Korea and fell in love with their food so much that he brought it back to Malaysia, Myeongdong Topokki is one of the best Korean restaurants in Malaysia. A lot of teenagers and young adults would opt to eat here for their authentic Korean comfort food. One of the best dishes they offer is their bibimbap and the dish that is in their name, topokki. So, if you're craving Korean cuisine but can't really travel to Korea, visit Myeongdong Topokki!